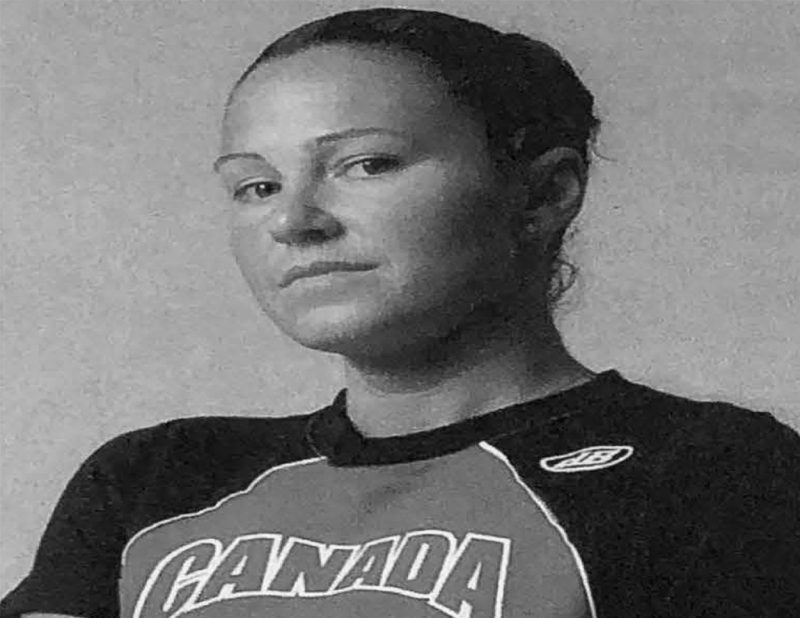 NAME: Troyhann Santos
INDUCTED: 2016
TEAM: Whitby
POSITION: Player
– Has dedicated over 35 years to the game.
– Has competed at the highest level of competition since 1982 as a twelve year old female playing with the boys in box lacrosse to her retirement after her fourth World Cup representing Canada in Women's Field World Championship.
– Career started in the Whitby Minor Organization where she played with and competed against boys over the next eight years.
– In 1984 she earned a position with the Team Ontario girls field lacrosse team and went on to play on ten provincial teams winning 3 gold, 5 silver and 2 bronze medals at the Nationals.
– She was an integral member of the James Madison University Women's field team playing Division 1 in the NCAA in 1989.
– Became a member of Team Canada in 1993, and over the next 12 years she competed in 3 more World Cups, twice as the Team Captain.
– She played a total of 4 World Cups, a feat that is hard to match on either the Men's or Women's National Teams.
– Represented Canada a 5th time at the 1994 Commonwealth Games.
– Once her playing days concluded she began a great second career in the games she loves as a coach and mentor in box lacrosse and both versions of our field game.
– She coached box starting in 2004 with mainly all boys teams and with the introduction of girls box at the National level in 2009 she lent her expertise to the Team Ontario program where she has led them to four gold and two silver medals at the bantam, midget and junior box levels.
– A pioneer to all that have followed her.
– In 2016 takes her rightful place among our honoured female Ontario Hall of Famers.
– Troyhann was inducted into the Canadian Lacrosse Hall of in 2022 as a Player.
Ontario Lacrosse Hall of Fame & Museum
Lock 3, 1932 Welland Canals Parkway
St. Catharines, Ontario, L2R 7C2