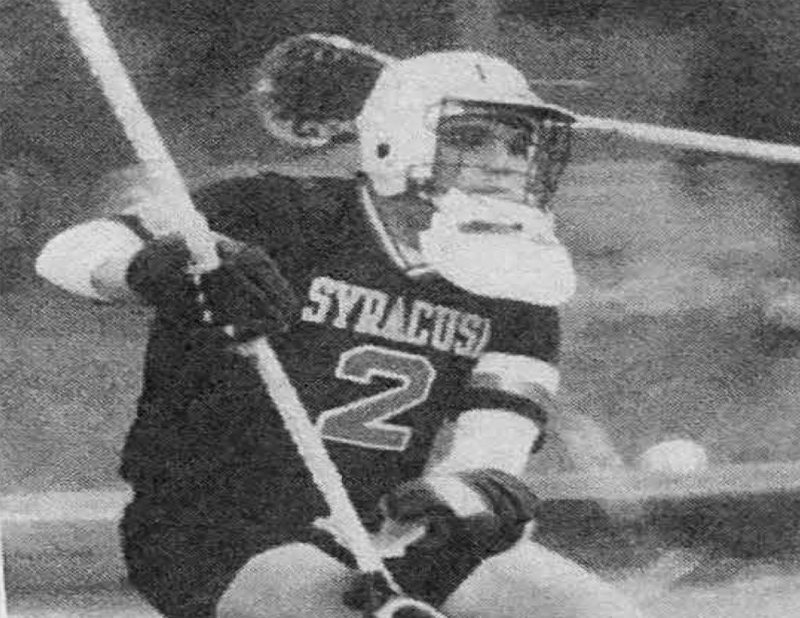 NAME: Travis Solomon
INDUCTED: 2013
TEAM: Akwesasne
POSITION: Player
– Known as one of the hardest workers in transitioning his game from field to box.
– Brought a professional attitude to every game and tweaked his game to be better than previous game.
– Member of the Iroquois Nations at Los Angeles Summer Olympics in 84, the Goodwill Tour in 85 in Manchester England.
– Played in World Lacrosse invitation in 86 and World Championships in 90 and 2006 in Perth Australia and London Ontario respectively.
– A playing time that spanned 30 years starting as the Goalie at Lafayette High and culminating at Syracuse University where he was a member of the 1983 NCAA Division 1 Champions.
– 2 time All American in 82 and 83.
– Played for Onondaga Athletics as their Sr. Goalie after Graduation for a number of years and also the Valleyfield Dynomites, Akwesasne Thunder & Outlaws.
– Won a Presidents Cup in 97 with the Akwesasne Thunder
– Recognized as Top Festival MVP Goalie in his final year with the Iroquois Nationals at age 46
– After retiring as a player he coached minor lacrosse and was a spokesman for Traditional people and the culture of the Creator's Game
– Played with or against such notables as Travis Cook, Greg Tarbell, Stan Cockerton, John Tavares, Reggie Thorpe and Casey Powell.
Ontario Lacrosse Hall of Fame & Museum
Lock 3, 1932 Welland Canals Parkway
St. Catharines, Ontario, L2R 7C2