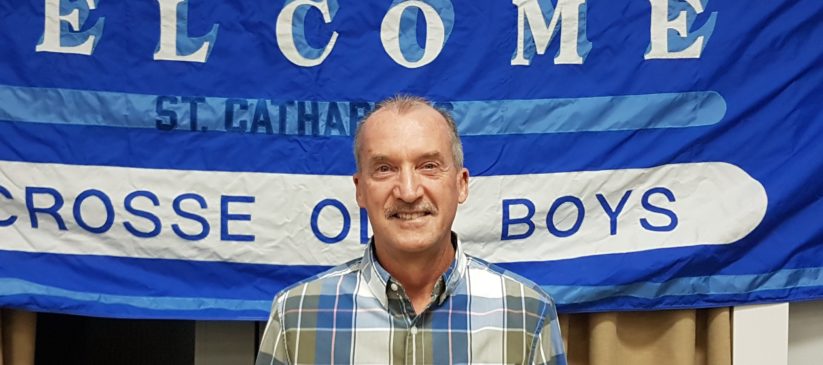 NAME: Ted Howe Jr.
INDUCTED: 2014
TEAM: St. Catharines
POSITION: Builder
– Started in 1976 when playing career finished, as a coach and executive member in the minor organization at house league and rep for 20 years.
– The minor Field Lacrosse game lured him back as coach and executive member for next 8 years.
– 31 years and counting member and Secretary of the St. Catharines Old Boys Association.
– Member of the Junior A Athletics Board of Directors and Chairman of the Eastern Canada Selection Committee for the CLA Hall of Fame.
– Known for natural ability to organize and work in partnership with fellow lacrosse people.
– Blessed with being knowledgeable of the game and having the uncanny ability to market and improve the game.
– Caring family man, carrying on in the footsteps of father Ted Sr. & uncles.
– Passed on his love of the game to his son Michael, who played Jr. A and rewarded with a scholarship to Cornell University and his two daughters, Lisa and Julia who played Varsity Women's Field in University.
– Has received volunteer awards from City of St. Catharines, also inducted into the St. Catharines Sports Hall of Fame in 2012 and recognized by the OLA for over 20 years of service.
Ontario Lacrosse Hall of Fame & Museum
Lock 3, 1932 Welland Canals Parkway
St. Catharines, Ontario, L2R 7C2