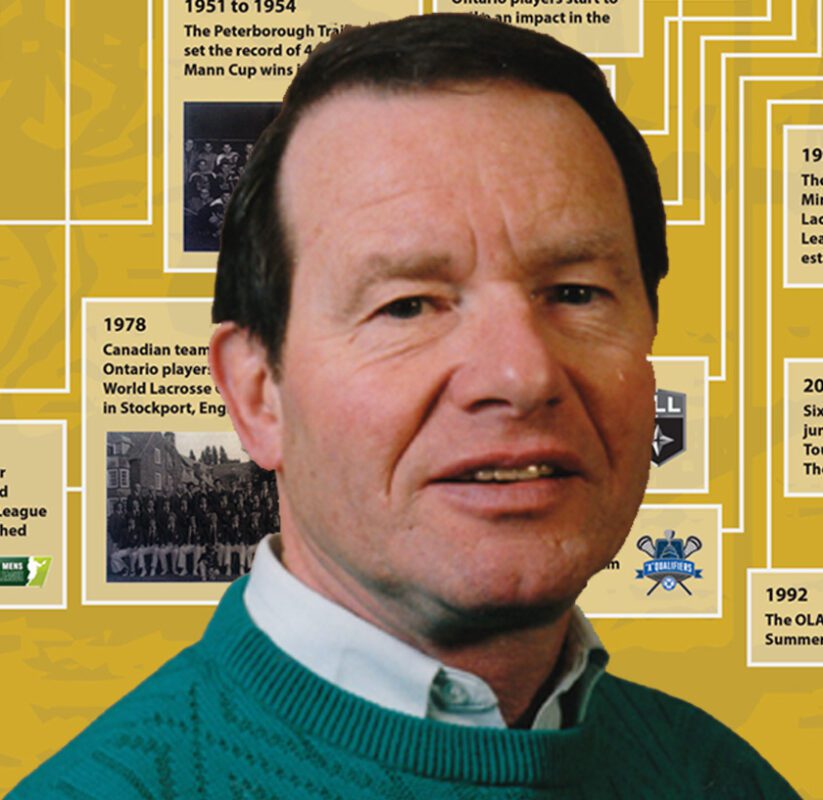 NAME: Ted Higgins
INDUCTED: 1999
TEAM: Peterborough
POSITION: Builder
– Ted has been involved in Lacrosse for the past forty year as an Executive member and owner of both the Junior and Senior Lacrosse Teams in Peterborough.
– Ted always went out of his way to help the less fortunate boys in town who were unable to afford the cost to play.
– In 1978 he was instrumental in having Senior Lacrosse return to Peterborough.
– Involved in the following Championship seasons Canadian Junior Champions 1961, 1972, 1973, 1974 & 1975 and Canadian Senior Champions in 1978.
Ontario Lacrosse Hall of Fame & Museum
Lock 3, 1932 Welland Canals Parkway
St. Catharines, Ontario, L2R 7C2