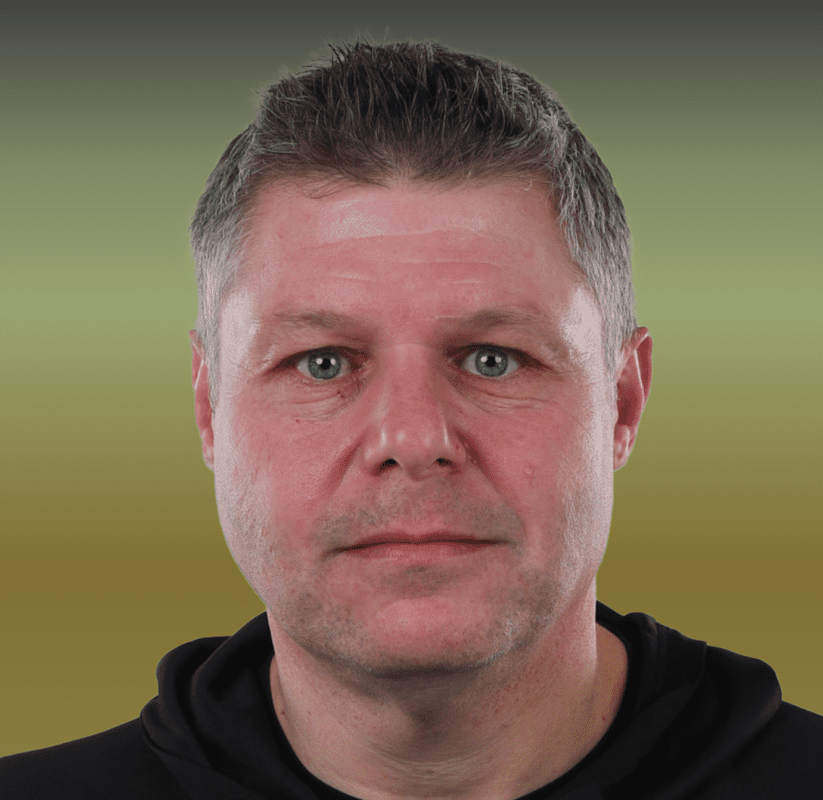 NAME: Steve Dietrich
INDUCTED: 2023
POSITION: Player
To win championships it is paramount to have outstanding goaltending, and if you want to win – think Steve "Chugger" Dietrich. Playing with and against many of the greatest players of his generation, Steve achieved immense success winning championships and individual awards at every level he played.
Over a career of 24 seasons within the Ontario Lacrosse Association (OLA) he was always a major factor in the success of his teams. He was a clutch goaltender, winning 11 championships as a player at the highest levels of lacrosse.
– OLA Junior "B": 4 seasons with the Kitchener-Waterloo Braves winning two Founders Cups (1987 and 1988). He was three-time winner of the Junior "B" Top Goaltender Award (1988, 1989,1990).
– OLA Major Series: 10 seasons winning 2 Mann Cups with Brampton Excelsiors (1992,1993) and was awarded the Jim Murphy Award as Major Series MVP in 2006.
– OLA Senior "B": 8 seasons winning 4 Presidents Cups – 2 with Kitchener-Waterloo Kodiaks (2003, 2005) and 2 with Owen Sound Woodsmen (2008, 2009).
– National Lacrosse League: 19 seasons winning the NLL Champions Cup in 1997 with the Rochester Knighthawks.
– Steve was Major Indoor Lacrosse All-Pro in 1995 and 1996; voted NLL goaltender of the year in 2005 and 2006; and voted the NLL MVP in 2006.
An exceptionally lengthy and successful career has rewarded Steve Dietrich with inductions into National Lacrosse League Hall of Fame (2012) and the Waterloo Region Hall of Fame (2016).
Ontario Lacrosse Hall of Fame & Museum
Lock 3, 1932 Welland Canals Parkway
St. Catharines, Ontario, L2R 7C2