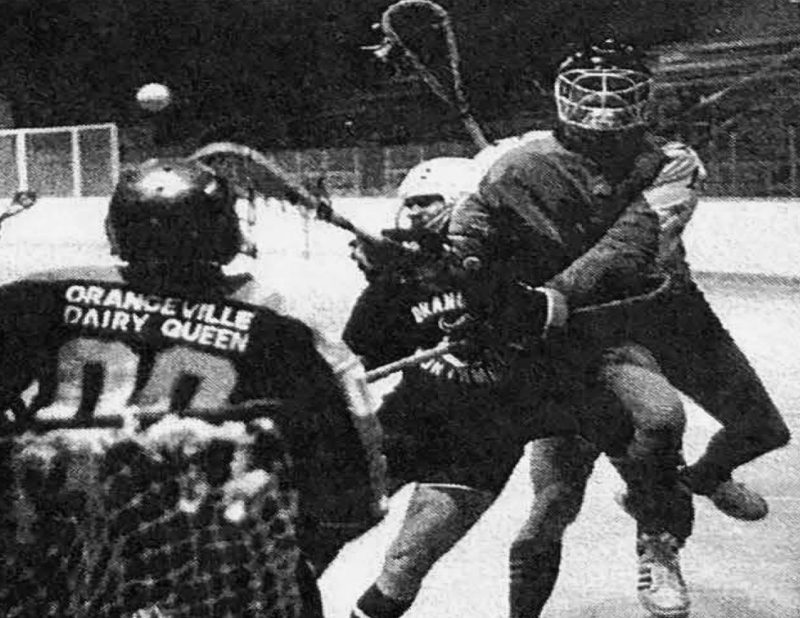 NAME: Mike McMillan
INDUCTED: 2014
TEAM: Owen Sound
POSITION: Player
– Began his Junior career in 1974 on the Jr. C team in Mississauga, and moved to Jr. B and Jr. A during Mississauga's golden era of lacrosse.
– In his final Jr. year amassed 79 goals and 53 assists for 132 points in 29 regular season games.
– Spent first two seasons in WLA Senior A in Vancouver then returned to Owen Sound where he played Major and Senior B for the next 11 years of his career.
– Member of the 1991 Nations Cup winning Guelph Power team.
– Had a knack for scoring in key game situations.
– Won a total of 4 scoring titles with Owen Sound and three were consecutive in '81, '82 & 83, along with the MVP title in 1981.
– Still involved today as both a participant in Masters and is the Organizer of the Oakville Masters Team.
– Played with or against notables Cam Devine, Ken Colley, Adam Oates, Jim Veltman, Duane Jacobs and Chuck Martin.
Ontario Lacrosse Hall of Fame & Museum
Lock 3, 1932 Welland Canals Parkway
St. Catharines, Ontario, L2R 7C2