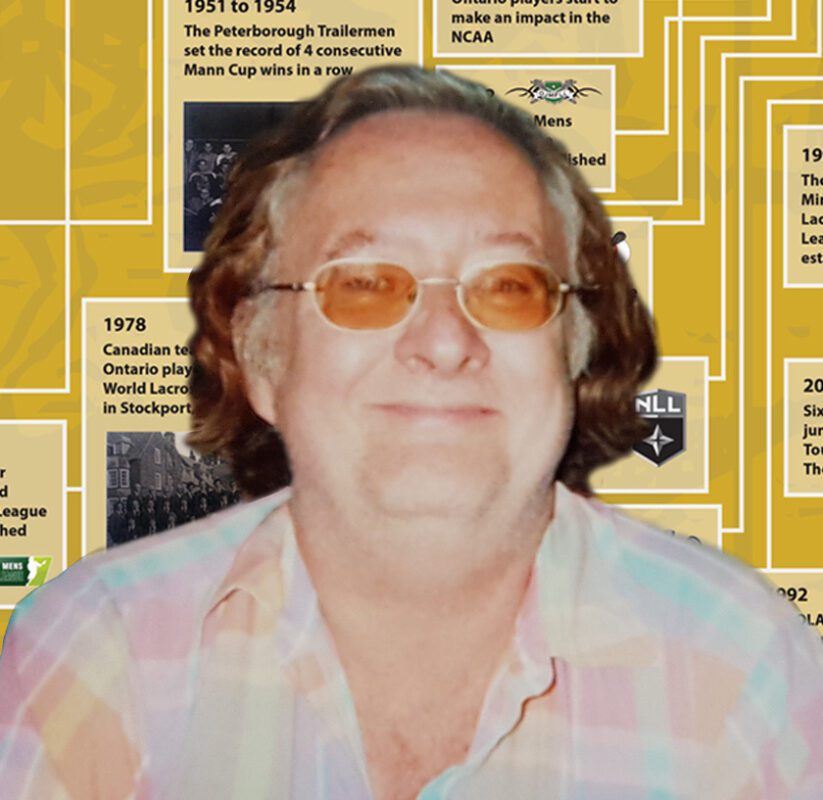 NAME: Larry "Wamper" Powers
INDUCTED: 2008
TEAM: NA
POSITION: Special Contributor
– Has spent endless hour researching the history of lacrosse and compiling statistics from those years of research.
– Unofficial historian from 1963 to the present.
– Created the "Bible of Lacrosse" website where every player's stats are listed and recorded.
– Has recorded Sr. Major stats from 1931, Sr. B from 1961, Jr. A from 1961 and Jr. B from 1966.
– OLA Statistician for 4 years from 1988 to 1991.
– Received Special Media Award in 1989 in appreciation for outstanding contribution to the promotion of lacrosse in Ontario.
– Official historian for the Ontario Lacrosse Hall of Fame and Museum from 2003 to the present.
– He has insured that all the outstanding feats and the history of the many great players are now permanently recorded so that future generations can read and take pride in the history of Canada's National Summer Sport.
Ontario Lacrosse Hall of Fame & Museum
Lock 3, 1932 Welland Canals Parkway
St. Catharines, Ontario, L2R 7C2