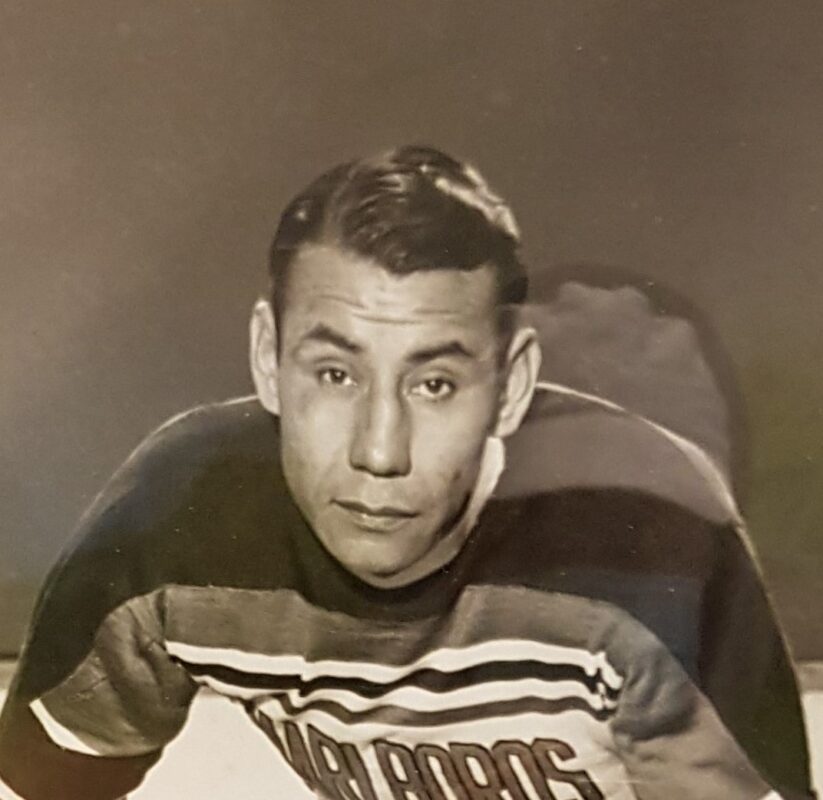 NAME: Lance Isaacs
INDUCTED: 1997
TEAM: Six Nations
POSITION: Player
– MEMBER CANADIAN INTERMEDIATE CHAMPIONS.
– 3RD IN SCORING SENIOR "A" 1935.
– DIED JULY 23, 1937 DURING THE SECOND INTERMISSION OF A GAME BETWEEN THE TORONTO MARLBOROS AND THE BRAMPTON EXCELSIORS.
– HE SCORED THE LAST GOAL OF THE GAME TO GIVE TORONTO A 7-5 LEAD.
– THE GAME WAS CALLED WITH THE EXCELSIORS CONCEDING THE GAME TO TORONTO IN MR. ISAAC'S HONOUR.
Ontario Lacrosse Hall of Fame & Museum
Lock 3, 1932 Welland Canals Parkway
St. Catharines, Ontario, L2R 7C2