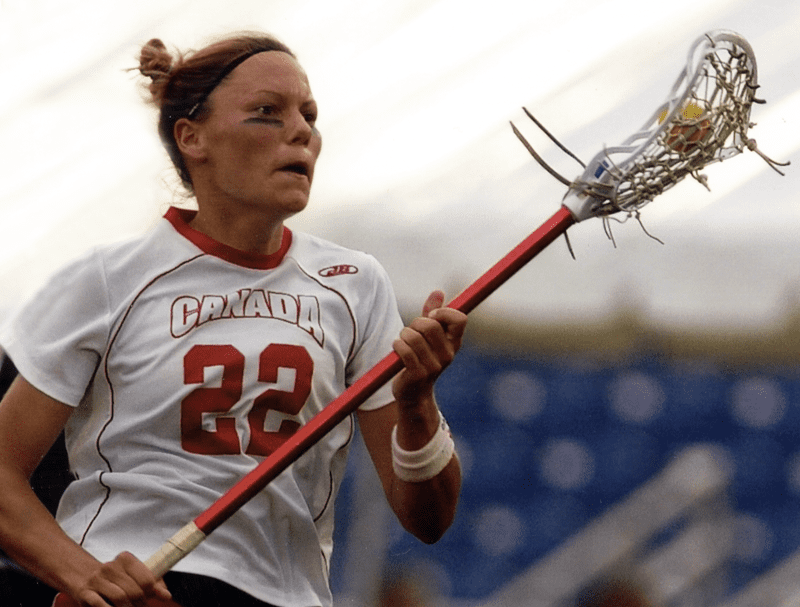 NAME: Jennifer "JJ" Johnson
INDUCTED: 2022
TEAM: Brooklin
POSITION: Player
A native of Brooklin, Ontario, Jennifer "JJ" Johnson is regarded as the most prominent field lacrosse player of her time. Starting out in the minor box program in Whitby (1989-1991), she transitioned to field lacrosse in high school and developed into a world-class field lacrosse player .
At the National level, Johnson played for Team Ontario competing at the Senior National championships, winning silver in 1992 and 1993 and gold in 1994, 1995,1997.  Internationally she represented Canada from 1995 to 2005. The Canadian U-19 Team competed at the inaugural world championship in 1995 with Johnson as co-captain.  She played on Canada's World Cup teams, in 2001 and 2005 (captain) and was the only Canadian named to the 12-player All-World Team after the 2005 competition.
Jennifer Johnson also had an illustrious college career playing for the Penn State Nittany Lions from 1996-1999. She finished her career at Penn State ranked among the school's all-time top 10 players in goals scored (136), assists (64), and total points (200).
As a coach, Johnson's career includes 2 years as an assistant coach with Cornell University (2000-2002) and the University of Connecticut (2002-2004).  She went on to serve as head coach with the University of Vermont (2004-2016) and became the winningest coach in Vermont history with 89 wins.  She also headed up the coaching staff for the Canadian U19 team in 2007.  Jennifer Johnson was inducted into the Whitby Sports Hall of Fame in 2017 and the Canadian Lacrosse Hall of Fame in 2023.
---
Ontario Lacrosse Hall of Fame & Museum
Lock 3, 1932 Welland Canals Parkway
St. Catharines, Ontario, L2R 7C2