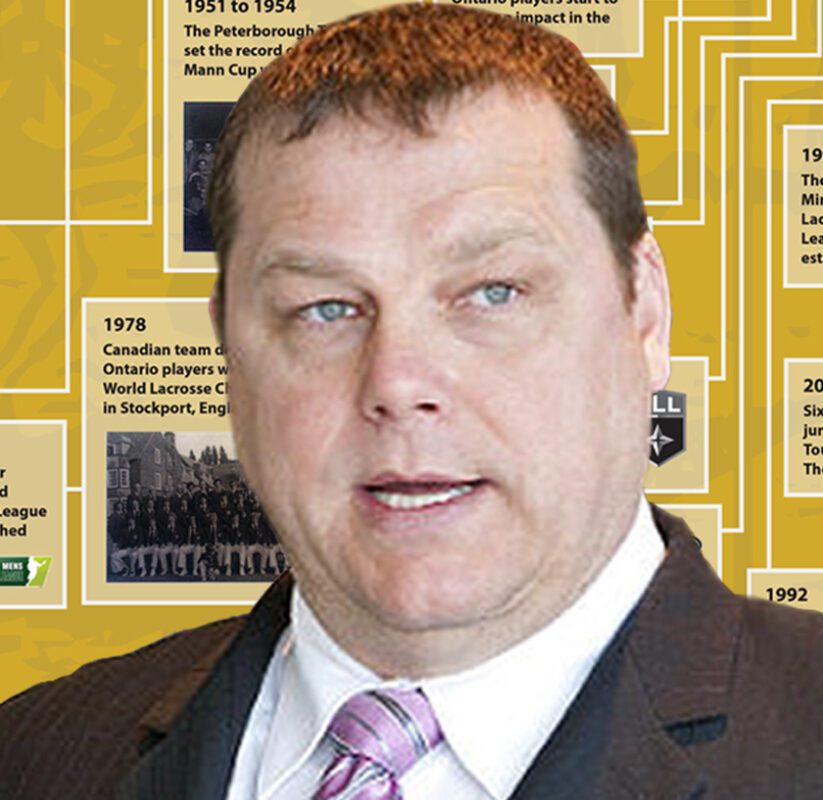 NAME: Jamie "Bats" Batley
INDUCTED: 2017
TEAM: Peterborough
POSITION: Player
– Jamie is known as an exceptional playmaker and goal scorer, which makes for a lethal combination. He has won his share of individual awards and citations, as well as a number of team awards. Jamie was OLA Jr. A League Scoring champion with 55 goals and 112 assists in 1987, and 68 goals and 66 assists in 1988. He was selected as the MVP of OLA Jr. A Lacrosse and Peterborough Jr. Athlete of the Year in 1987.
– Jamie was also an All American award winner at the Division I, UMBC in 1993, and one of only six UMBC players to score 10 points in a single game (Ohio State – 5 Goals / 5 Assists in 1993).
– He was a member of the 1990 Canadians Men's National Field Lacrosse Team World Games in Perth Australia, and the 1995 & 96 Six Nations Chiefs Mann Cup Championship Teams.
– Upon his retirement in 2004, Jamie went on to have a successful Coaching career with the Peterborough Lakers; where they won Five Mann Cups in 10 years.
– Jamie has dedicated much of his life to being a good sports citizen of Peterborough, and in particular, the sport of Lacrosse.
Ontario Lacrosse Hall of Fame & Museum
Lock 3, 1932 Welland Canals Parkway
St. Catharines, Ontario, L2R 7C2