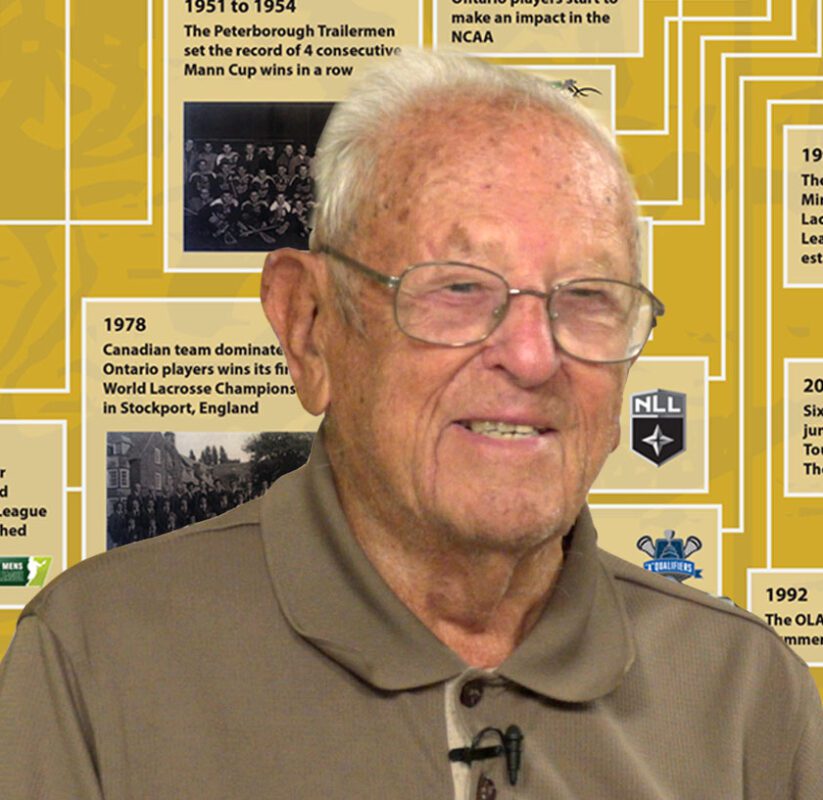 NAME: George "Potsy" Burrows
INDUCTED: 2010
TEAM: Brampton
POSITION: Builder
– Has been involved in lacrosse since 1926 at the age of 8 and is still involved today 84 years later.
– His involvement in the game ranged from being a goaltender for Brampton in Minor Field to Senior Box, a referee for over 20 years and a longtime Director of the Brampton Excelsior Lacrosse Club.
– Instrumental in starting Lakeshore Lacrosse League with Jim Clevely and Billy Evans where he drove players then refereed the games for free.
– Honorary member of Brampton Old Timers Association.
– Inducted to the Brampton Sports Hall of Fame as a Veteran in 2010.
Ontario Lacrosse Hall of Fame & Museum
Lock 3, 1932 Welland Canals Parkway
St. Catharines, Ontario, L2R 7C2