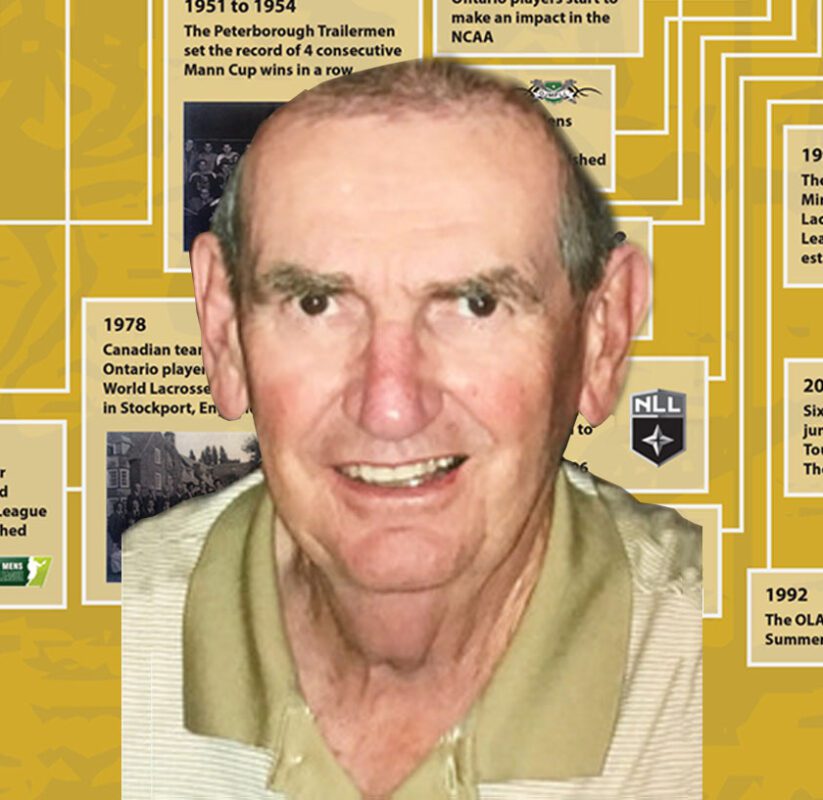 NAME: Gary Carr
INDUCTED: 2015
TEAM: St. Catharines
POSITION: Veteran
– Defender in Senior OLA League and Pro League from 1950s-1969.
– Always played solid, outstanding defense, feared by offensive opponents as one of the hardest checkers of his time.
– Bypassed Jr. A went directly from Juvenile to Senior A.
– Member of two St. Catharines Juvenile Championship Teams.
– Played for Senior "A" Welland Switson in 1958, and 1959, the Senior A Athletics from 1960-1965, the Toronto Maple Leafs Professionals in 1968 and the St. Catharines Golden Hawks Eastern Lacrosse Association (ELA) in 1969.
– Played with or against a long list of notable players including Ted Howe, Nip O'Hearn, Bob Hanna, Pat Baker, Jim McMahon and John Dewar.
– Became active in coaching program for the St. Catharines Minor Lacrosse Association.
Ontario Lacrosse Hall of Fame & Museum
Lock 3, 1932 Welland Canals Parkway
St. Catharines, Ontario, L2R 7C2