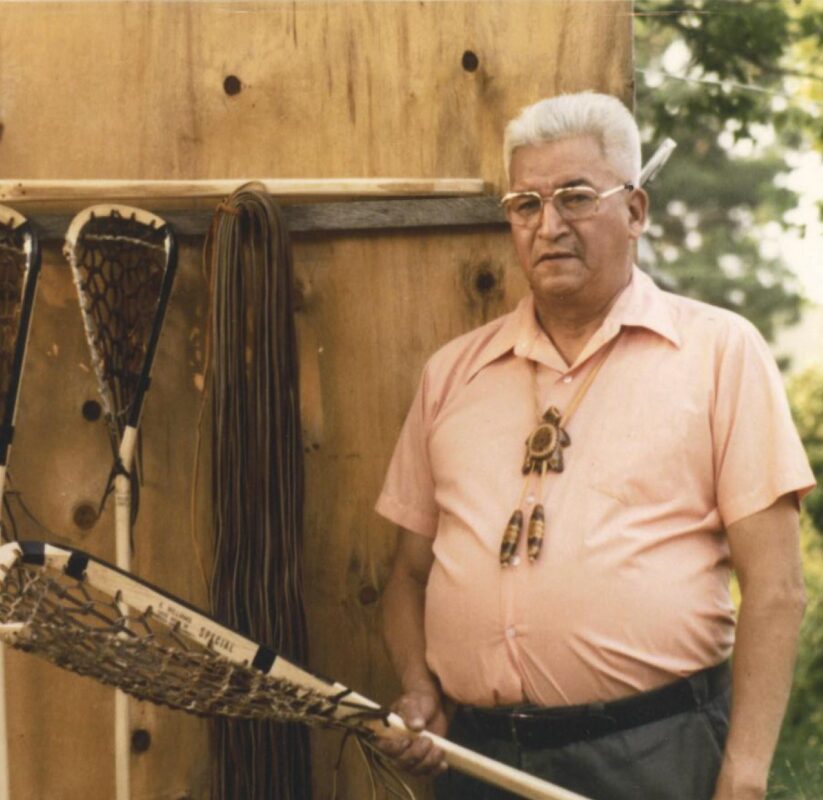 NAME: Enos Williams
INDUCTED: 1998
TEAM: Six Nations
POSITION: Builder
– BEGAN CRAFTING LACROSSE STICKS AS A HOBBY.
– 1946 STARTED A BUSINESS OF HAND CRAFTING WOODEN LACROSSE STICKS.
– HE WAS SO SUCCESSFUL BY 1965, HE WAS THEN ABLE TO PROVIDE FOR HIS FAMILY.
– SOLD STICKS TO MANY DIFFERENT LACROSSE CLUBS.
– HIS STICKS ARE WELL KNOWN BY LACROSSE PLAYERS THROUGHOUT NORTH AMERICA.
– ENOS STAMPED EVERY LACROSSE STICK HE MADE WITH A DATE TO SEE HOW LONG IT WOULD LAST.
Ontario Lacrosse Hall of Fame & Museum
Lock 3, 1932 Welland Canals Parkway
St. Catharines, Ontario, L2R 7C2