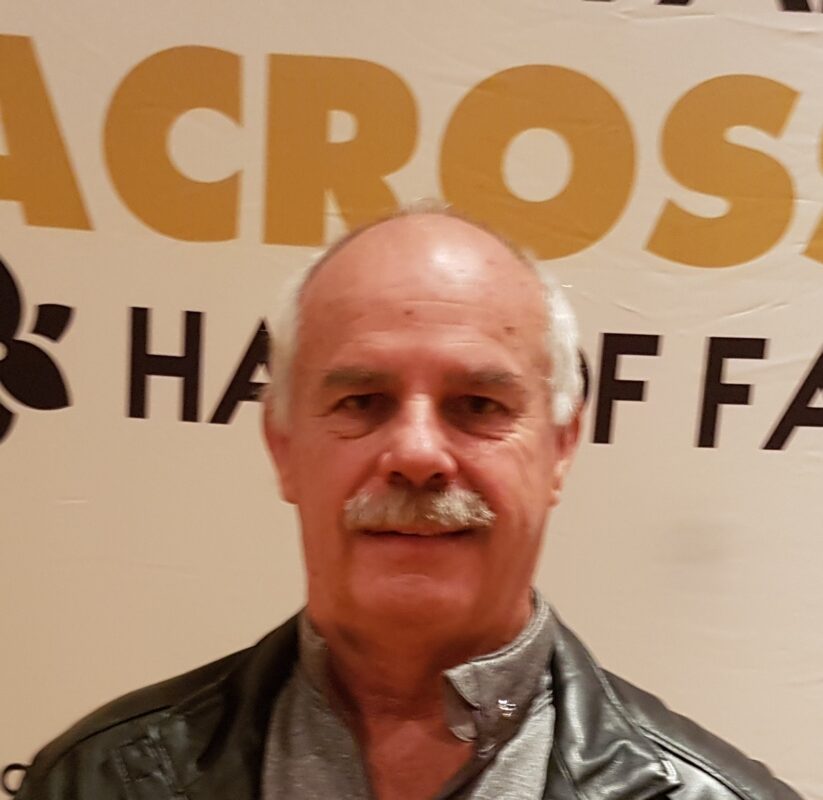 NAME: Doug Luey
INDUCTED: 2014
TEAM: Whitby
POSITION: Builder
– Involved in numerous facets of our nation's game. He is the Box Sector Chair on the CLA Board of Directors & was VP. Senior to major on the OLA Board of Directors for 6 years.
– 20 years was dedicated between Whitby and Oshawa Minor as a coach, Vice President and President.
– Was GM & President of the Green Gaels Jr. B club from 2001 -2006 where under his leadership the Gaels won the Founders in 2002 and 2004.
– Still actively involved with both the Green Gaels and the Ontario Junior B League.
– Has played a pivotal role in the growth and development of the game provincially, nationally and internationally.
– Respected pioneer who began the annual tradition of traveling to Prague for the Alex Hrebesky Memorial Box Lacrosse Tournament. To date his charges have participated in 5 tournaments in Czechoslovakia.
– A life member of Whitby Minor Lacrosse, a recipient of the OLA Presidents Award.
– Decorated with CLA Recognition Award in 2011 for service to the game and received the Queen's Diamond Jubilee Medal in 2012 for contribution to the game.
– Committee member for the CLA 150th Anniversary of Lacrosse for 2017.
– Has never forgotten his Port Dalhousie roots and is still an active member of the St. Catharines Old Boys Association.
– Doug was inducted into the Canadian Lacrosse Hall of Fame in 2022 as a Builder.
Ontario Lacrosse Hall of Fame & Museum
Lock 3, 1932 Welland Canals Parkway
St. Catharines, Ontario, L2R 7C2