Rohmer – Bob, Ernie, Jack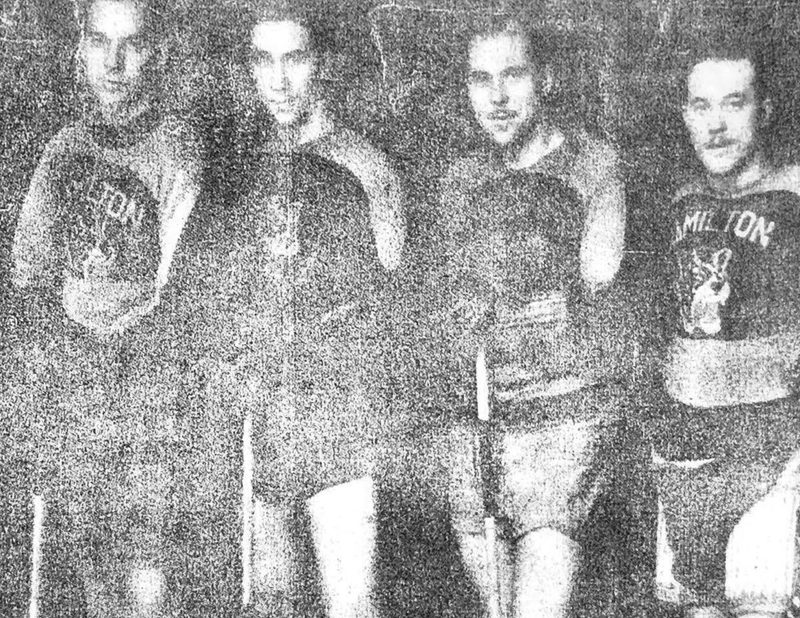 NAME: Rohmer – Bob, Ernie, Jack
INDUCTED: 2013
TEAM: Hamilton
POSITION: Veteran
– Played for the Hamilton Tigers in the 1930's.
– Rohmerites were the stars of the Mann Cup competition of 1933.
– Ernie managed the team.
– Bob was a brilliant goaltender.
– Jack rated as one of the most effective players ever.
– Ernie was a rover on the field and was also selected to play Lacrosse with the Canadian Olympic team in 1932.
– The Hamilton Tigers road to the Mann Cup included Defeating the Orillia Terriers for Ontario Championship.
– Defeating Mount Dennis for Eastern Canadian Championship.
– Won Sudden Death games at Fort William, Winnipeg and Calgary.
– Defeated the New Westminster Salmonbellies three games to two in B.C. to win the Mann Cup.
Ontario Lacrosse Hall of Fame & Museum
Lock 3, 1932 Welland Canals Parkway
St. Catharines, Ontario, L2R 7C2