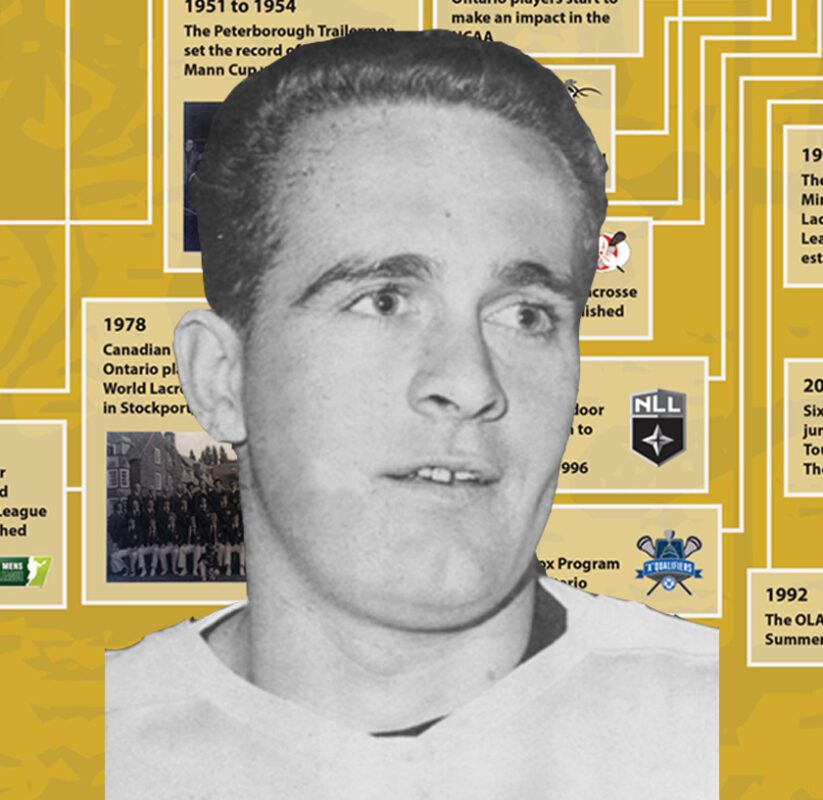 NAME: Bill Armour
INDUCTED: 2012
TEAM: Peterborough
POSITION: Player
– Always among top scorers in the League.
– Member of three Minto Cup teams.
– Member of 1966 Mann Cup Champions Peterborough Pepsi Petes.
– Prolific scorer with 139 point in 18 games in 1965 with Hastings Legionnaires.
– Played for Canadian National Field Team in World Championship Tournament in 67.
– Member of Senior A Belleville Mohawks for 2 seasons.
– Played for the Toronto Tomahawks pro team for 2 years.
– Inducted into both the Oshawa Hall of Fame and Peterborough Hall of Fame.
Ontario Lacrosse Hall of Fame & Museum
Lock 3, 1932 Welland Canals Parkway
St. Catharines, Ontario, L2R 7C2