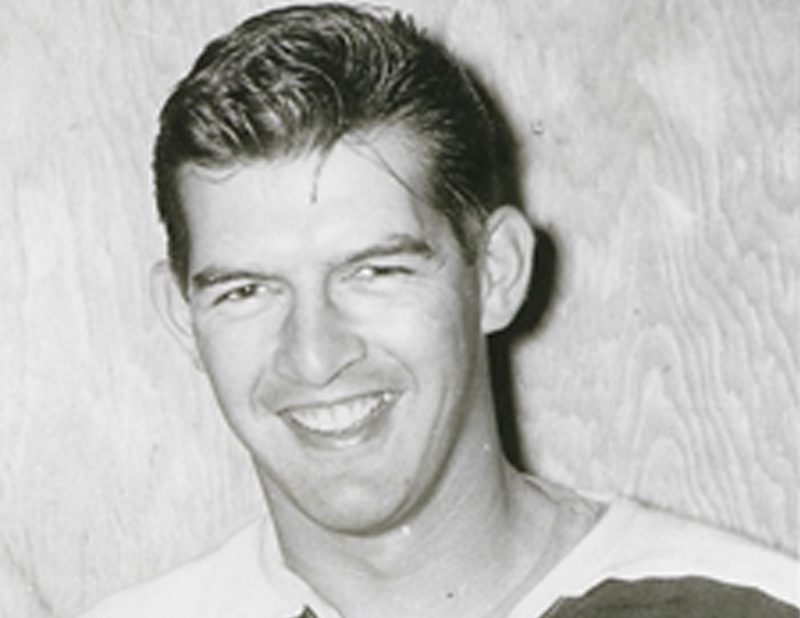 NAME: Bert Russell
INDUCTED: 2017
TEAM: Brampton
POSITION: Veteran
– Bert was a consistent top scorer, always a top 5 on his team and top 10 in the league, throughout his illustrious career.
– In 1955 he was picked up by Long Branch to bolster their team in the quest for the Minto Cup. He was a strong contributor to the team, and they were successful in winning the prize. That same year, he was also selected as the MVP for the Junior Excelsiors.
– Bert's strongest assets during his playing days were his outstanding speed, combined with an excellent shot. His teammates described him as a solid top scorer, and an unselfish playmaker; who was diligent on the defensive side of the ball.
– Bert had a long successful career that spanned over 17 years in Ontario Lacrosse, and all but two years were spent as a Brampton Excelsior. He was a member of two Minto Cup championships, three Mann Cup finalist team, and won several Ontario Championships; from Midget right through to Senior.
– In addition to lacrosse, he was an excellent all sport athlete; winning championships in football, basketball and track as well. In later years he also took up tennis. His current challenge is working on his golf game.
Ontario Lacrosse Hall of Fame & Museum
Lock 3, 1932 Welland Canals Parkway
St. Catharines, Ontario, L2R 7C2