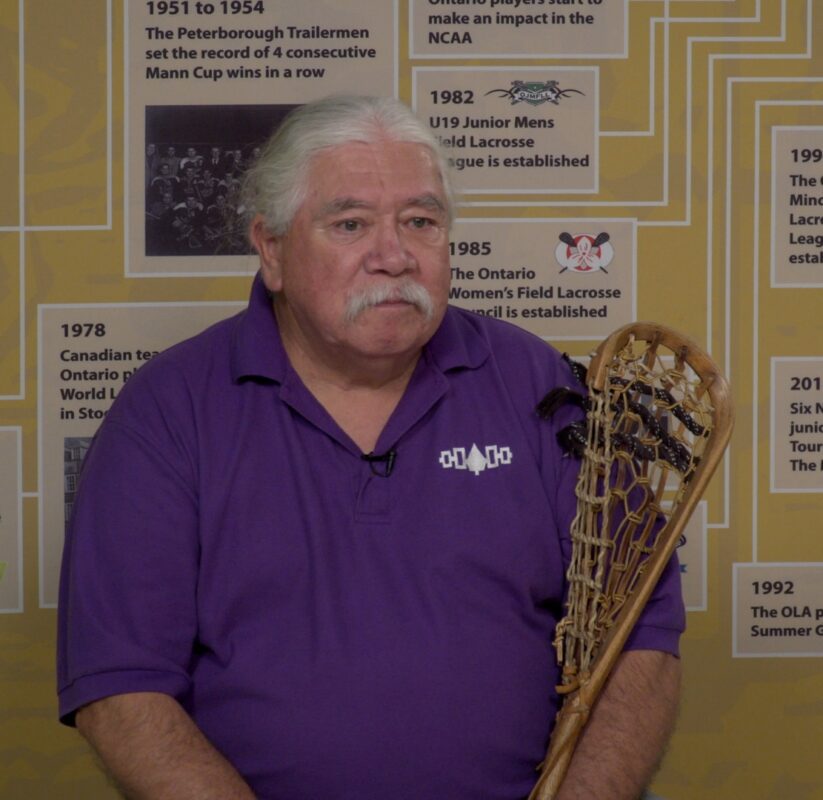 NAME: Alfred Jacques
INDUCTED: 2011
TEAM: Onondaga
POSITION: Builder
– Grew up in the world of lacrosse and learned the art of making lacrosse sticks from his father and fellow Inductee Louis Jacques.
– Played Junior, Senior and Professional lacrosse in the 60's and 7O's.
– Coached and managed the Onondaga Red Hawks from 2002 to 2010.
– In 2005, 2006 & 2010 coached the Red Hawks to the league championships and represented the league at the Presidents Cup.
– Winner as Coach and Manager of the 2010 Presidents Cup.
– Alf is an educator about the time honored Native Traditional art form of Lacrosse Stick Making, which connects the player to the environment.
– He continues his father's legacy by creating one of a kind wooden sticks as well as recreations of the wooden sticks his ancestors used in the 15th century.
Ontario Lacrosse Hall of Fame & Museum
Lock 3, 1932 Welland Canals Parkway
St. Catharines, Ontario, L2R 7C2