The Lady Blue Knights were founded in 2000 by Barb Boyes (1999 OLHOF Inductee).
The organization started with 60 girls playing Under 15 House League in Oshawa.  Over its 20 years the program has continuously grown and there are over 500 girls/women playing in the club between the ages of 4 and 40+. The Lady Blue Knights have had numerous players receive U.S. college scholarships or play at Ontario Universities.  Many players have also played on Provincial and National teams.  With 57 Provincial Championships, the program has become the largest and most successful women's field lacrosse organization in Canada.
Front (L-R): Nicole Perroni, Maggie Cuddy, Jillian McNaughton, Kylea Dobson, Bryar Hogg, Briaunna D'Andrade.
Back (L-R): Madalyn Baxter, Jacqueline Maclean, Kieran Gerow, Jordan Dean, Olivia Toll, Kate MacDonell, Abbey Lee, Abigael Hiltz, Avery Di Giorgio, Alexandra Nesbitt, Nicole Martindale (Assistant Coach), Jessica Lee (Head Coach)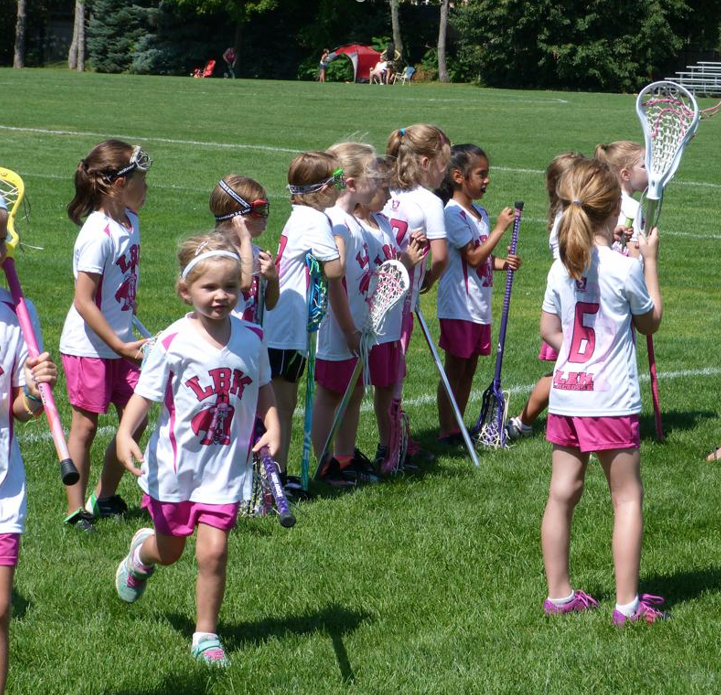 The first of its kind, the Lady Blue Knights started the Baby Blue Knights program in 2007 for girls 4, 5 & 6 years old, and have plans in place to start a Moms and Tots program for 2 & 3 year olds.
Lady Blue Knights
Provincial Championships