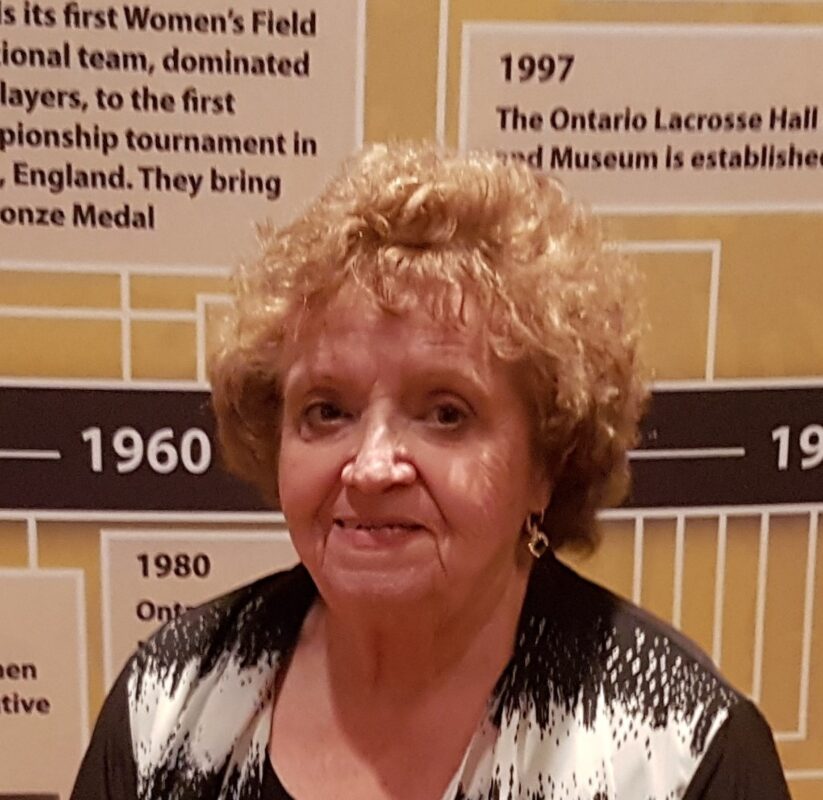 NAME: Ruby Lang
INDUCTED: 2002
TEAM: Mimico
POSITION: Builder
– Served for over 30 years as guardian of the 110 year old Mimico Lacrosse Club.
– Past Winner of the Provincial Merv McKenzie Award (Top Promoter of Lacrosse in Ontario).
– Past Winner of the "Tip" Teather Memorial Award (Outstanding Service to the Sport).
– Life member of the Ontario Lacrosse Association.
– Recognized both locally and provincially for her positive, community based approach to ensure opportunity of the sport for all children.
Ontario Lacrosse Hall of Fame & Museum
Lock 3, 1932 Welland Canals Parkway
St. Catharines, Ontario, L2R 7C2