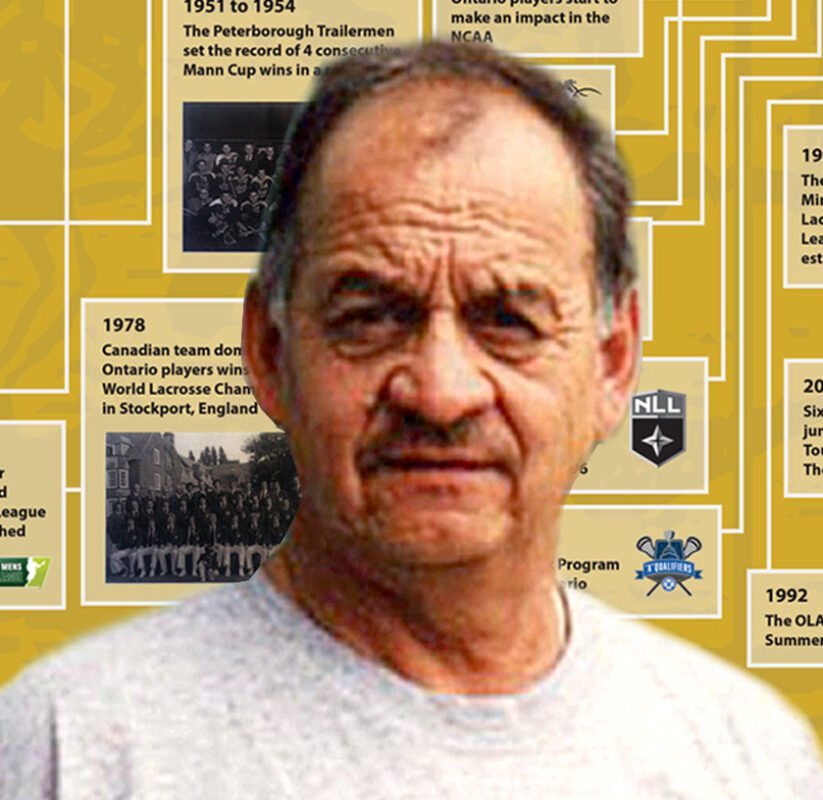 NAME: Ron "Hum" Thomas
INDUCTED: 1997
TEAM: Akwesasne (50-60)
POSITION: Player
– FROM A RICH FAMILY TRADITION EMBEDDED IN LACROSSE, RON IS THE SON OF THE FAMOUS ANGUS THOMAS.
– PLAYED FOR ST. REGIS INDIANS DURING THE 50'S & 60'S.
– PLAYED IN THE EASTERN ONTARIO LACROSSE LEAGUE WINNING MANY SENIOR LACROSSE CHAMPIONSHIPS FOR AKWESASNE.
Ontario Lacrosse Hall of Fame & Museum
Lock 3, 1932 Welland Canals Parkway
St. Catharines, Ontario, L2R 7C2