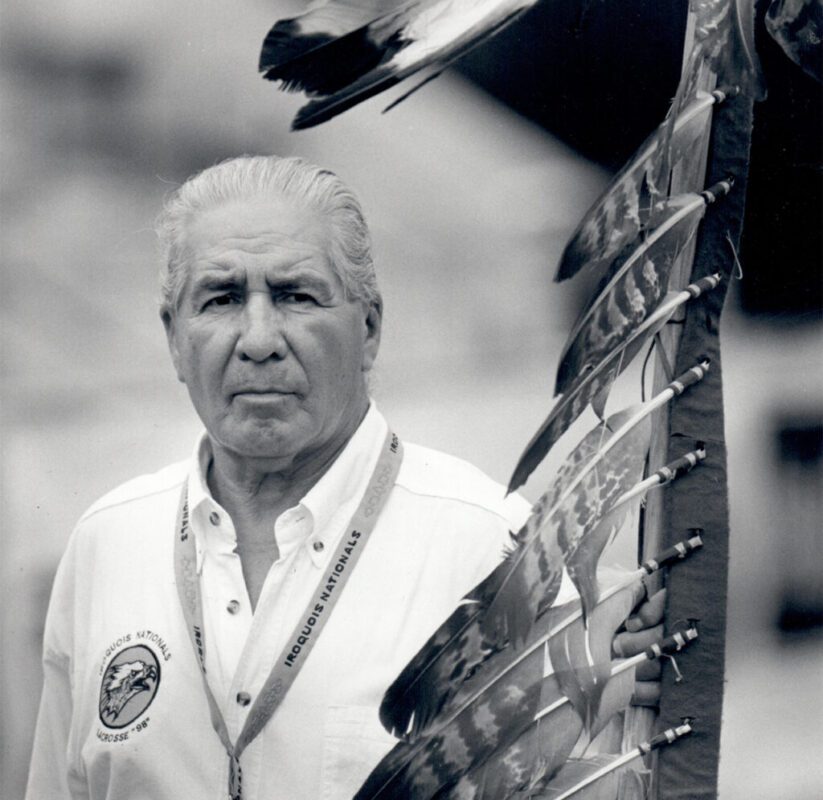 NAME: Oren Lyons
INDUCTED: 1998
TEAM: Onondaga
POSITION: Player
– PLAYED GOAL FOR THE UNIVERSITY OF SYRACUSE 1955-59 ALL-AMERICAN 1957 & 1958.
– AWARDED THE LAURIE COX AWARD FOR THE OUTSTANDING LACROSSE PLAYER SYRACUSE UNIVERSITY.
– 2023 INDUCTEE INTO THE CANADIAN SPORTS HALL OF FAME AS A BUILDER FOR LACROSSE.
Ontario Lacrosse Hall of Fame & Museum
Lock 3, 1932 Welland Canals Parkway
St. Catharines, Ontario, L2R 7C2