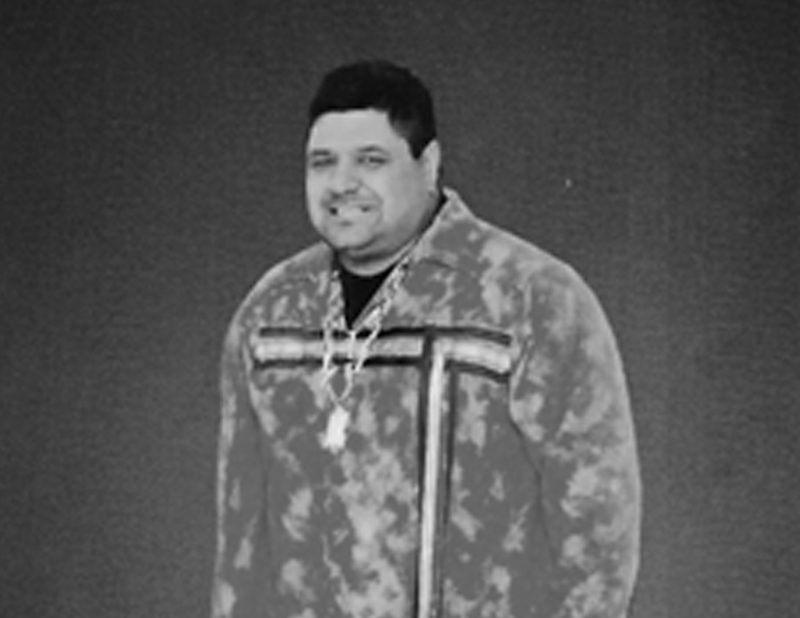 NAME: Ken "Monster" Montour
INDUCTED: 2017
TEAM: Oshweken
POSITION: Player
– Ken began his lacrosse journey like so many, as a young boy playing Minor Box in the OLA. He was a goaltender with his home town Six Nations Club.
– Lacrosse was and continues to be his first love.
– Ken has been the recipient of a number of personal accolades, starting with the Larry Ruse Award for leading goalkeeper (in midget in the OLA) and Indigenous Games field lacrosse goalie (in St. Paul Minnesota in 1995).
– In 1996 and 1999 he represented the Iroquois Nationals Under 19 Field team in Japan, and in Australia, respectively. He was also honoured by the Junior A Ontario league as the MVP in 1999, and was a Tom Longboat Award Finalist.
– He a member of the four times Ontario Championship teams at Brock University for Field, and was presented the Ontario University All Star Award Championship Game M.V.P. in 2003.
– Ken played Junior A, and all his Senior Summer years playing for his home town, Six Nations, except for 2001 and 2002; where he suited up for Coquitlam Sr. A in the WLA, and was a member of the Mann Cup championship in 2001. He also played in the NLL for 8 seasons, and was the recipient of the NLL Best Goalie Award in 2009, when he was a member of the Buffalo Bandits.
– Unfortunately, a major injury ended both his lacrosse, and teaching career. Despite this life-altering lacrosse injury, Ken still continues to contribute to the game he loves. He has been a goalie, coach, and travels from Ohsweken to run lacrosse camps at indigenous reservations, in both Canada and the U.S.
---
Ontario Lacrosse Hall of Fame & Museum
Lock 3, 1932 Welland Canals Parkway
St. Catharines, Ontario, L2R 7C2trong>