The Hockey Lacrosse Connection
Canada's two national sports (hockey-winter, lacrosse-summer) have had a long connection.  Over the years, many great hockey stars have played lacrosse to improve their fitness and develop new skills.
Lionel Conacher
Canada's Athlete of the first half century won Stanley Cups with Chicago in 1934 and Montreal in 1935 and was an outstanding professional field and box lacrosse player.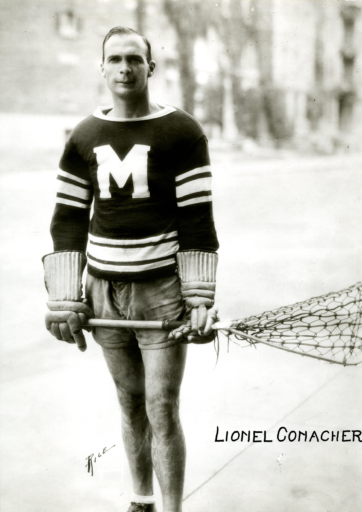 Wayne Gretzky
"I could hardly wait to get my lacrosse stick out and start throwing the ball around. It didn't matter how cold or rainy it would be, we'd be out firing the ball against walls and working on our moves as we played the lacrosse equivalent to road hockey." Apr. 12, 2012
Sarah Nurse
From her early days of lacrosse in Hamilton, Sarah went on to Olympic glory in 2022, breaking the record for most points in a single Olympic tournament in Bejing, where at 27 years of age, she finished with 5 goals and 13 assists.